Anchor Suma Birthday Today
Published On: March 22, 2022 | Posted By:
ivs
Anchor Suma Birthday Today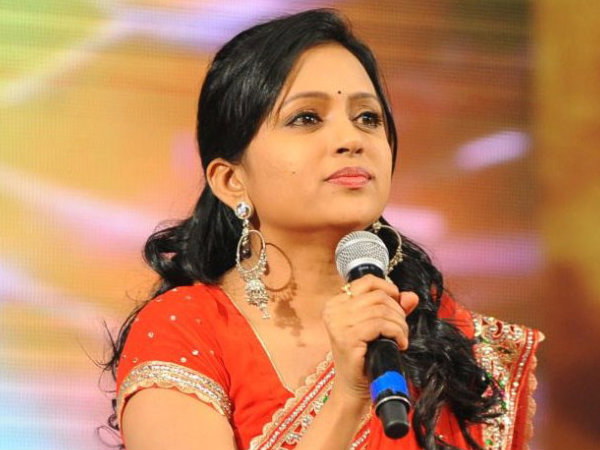 The most popular TV and Event anchor Suma born on 22nd March 1974 in Kerala.
Today is Suma's birthday. She is completing 48.
On this happy occasion businessoftollywood.com convey its Birthday Greetings to Suma and wish her to anchor more and more Tollywood events to thrill the movie lovers.
She is a Malayali by birth but speaks fluent Telugu.She started her career as presenter at the age of 21 and is a busy anchor for most of the movie audio launch events and other important movie functions. She is a popular host in Telugu TV channels presenting interesting TV shows.
She also acted in few Telugu movies.The popular movies acted by Suma are Varsham, Badshah, Pavitra Prema.
Suma is the wife of popular Telugu actor Rajeev Kanakala.
She was honored with Nandi Award(2010) as best TV anchor for the show 'Panchavataram.
Now Suma is Coming up with a movie titled Jayamma Panchayathi,playing the title role.The movie release date as announced is 22nd April 2022 in Theaters.
Jayamma Panchayathi Movie Release Date Announcement Video
Movie Title:-Jayamma Panchayathi
Banner:- Vennela Creations
Release date:-22.04.2022
Cast:- Suma Kanakala,Deviprasad, Dinesh, Shalini
Directed by:-Vijay Kumar Kalivarapu
Music:- M.M. Keeravani
Cinematography:- Anush Kumar
Editing:- Ravi Teja Girijala
Art: Dhanu Andhluri
Producer: Balaga Prakash
Presenter: Smt. Vijaya Lakshmi