Devil Movie First Single Maaye Chesey Launched
Published On: September 19, 2023 | Posted By:
ravindra
Devil Movie First Single Maaye Chesey Launched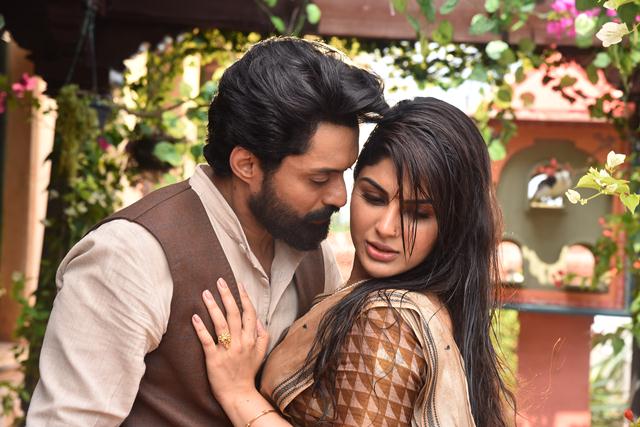 Nandamuri Kalyan Rams periodical spy thriller Devil, first single Maaye chesey sung by Sid Sriram out now on ICON music
Nandamuri Kalyanram is known for his knack in selecting unique scripts right from the beginning of his career is bringing another interesting film. The film titled stirringly as Devil which denotes the ferocity of the protagonist. And it comes with the tagline- The British Secret Agent.
The films teaser was released recently and it made us all to anticipate more from the film. The film will be released in theatres on November 24, 2023. The much-awaited first single MAAYE CHESEY from the movie Devil – The British Secret Agent is out now on ICON MUSIC.
This lovely melody with a nostalgic vibe transports us back in time. It was a magical to witness the beautiful Frames, authentic production design to portray India before Independence. The vocals of sensational singer Sid Sriram add an addictive vibe to this music, which will play on repeat on everyones playlist. Makers took great attention with the costumes, background, and everything else in the frame.
Brinda masters choreography was lovely, and it complemented Satya RVs words well. Harshavardhan Rameshwar composed a charming track with retro beats. The enchanting music composed by Harshavardha Rameshwar adds an extra layer of magic to the song, promising an immersive and emotional experience. Kalyan Ram and Samyuktha have a fantastic chemistry that is on display throughout the song. The release of Maaye Chesey marks the beginning of an exciting musical journey that will captivate the hearts of the listeners.
The movie stars Kalyan Ram and Samyutha, who are expected to deliver brilliant performances. The chemistry between the lead actors and the captivating narrative are set to create an impact on the audience. Abhishek Pictures, known for their remarkable productions, presents Devil. The production designer Gandhi Nadikudikar has diligently worked to create a visually stunning experience for the viewers. Cinematography by Soundar Rajan.S and editing by Tammiraju are expected to bring the story to life on the silver screen.
The talented team of Srikanth Vissa has beautifully crafted the story, screenplay, and dialogues, ensuring a gripping and engaging narrative for the audience. More details regarding this said-to-be period spy thriller will be out soon.
A film by Abhishek pictures
Cast :
Nandamuri Kalyan Ram, Samyuktha and others
Crew :
Banner: Abhishek Pictures
A Film By Abhishek Pictures
Producer & Director : Abhishek Nama
Story, Screenplay, Dialogues: Srikanth Vissa
Cinematography: Soundar Rajan.S
Music: Harshavardhan Rameshwar
Editor: Tammiraju