First Look of Sodhara Movie Drops
Published On: November 7, 2023 | Posted By:
ravindra
First Look of Sodhara Movie Drops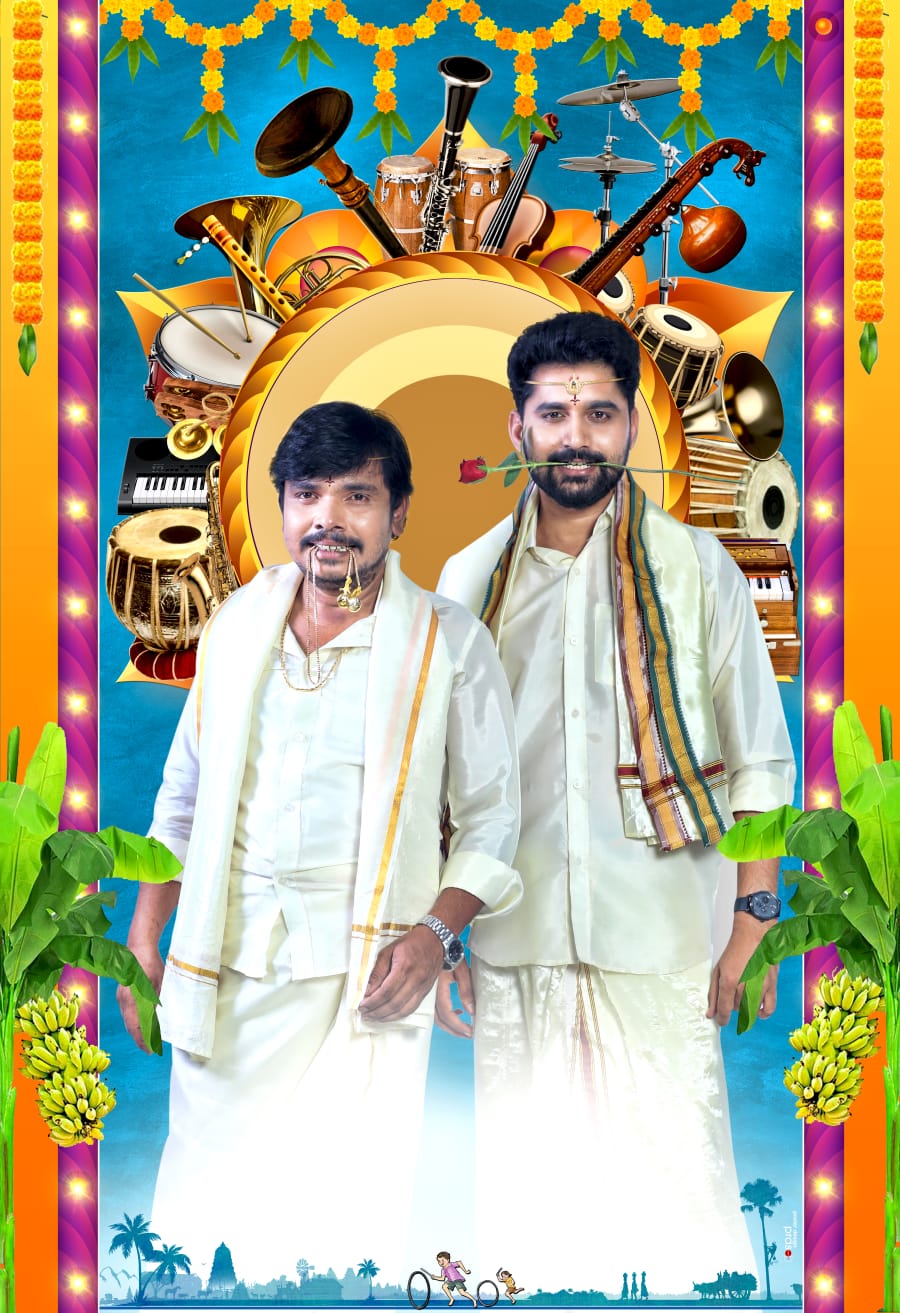 Sampoornesh Babu, Sanjosh headline this entertainer
Sampoornesh Babu andA Sanjosh will next be seen in a promising entertainer titled Sodhara. While several movies have portrayed brotherly bonds on the silver screen, Sodhara explores the emotions surrounding two brothers in a new way. There have been a number of onscreen brothers in Telugu cinema and this Sodhara comes with a difference.
The first look poster of the movie was released today days after the successful motion poster of the movie. We see the two brothers in the grooms attire in the poster. While Sampoornesh holds a Thali by his teeth, his onscreen sibling holds a rose. In the backdrop, we see the drums traditionally played at Indian weddings.
Going by the poster, it seems that the director Mohan Menampally has directed this as an out-and-out comedy entertainer. The first single from this film is going to be released very soon and preparations are underway to bring out the film to the audience very soon.
Starring:
Sampoornesh Babu, Sanjosh, Prachi Bansal, Aarti Gupta, Baba Bhaskar, Babu Mohan, Getup Srinu and others.
Crew:
Screenplay, Direction: Mohan Menampally
Music Director: Sunil Kashyap
Cinematographer: Jaan
Editor: Shiva Sarvani
Producer: Chandra Chaganla
Banner: CANS Entertainments And Monk Films