Hi Nanna Movie Second Single Launched
Published On: October 9, 2023 | Posted By:
ravindra
Hi Nanna Movie Second Single Launched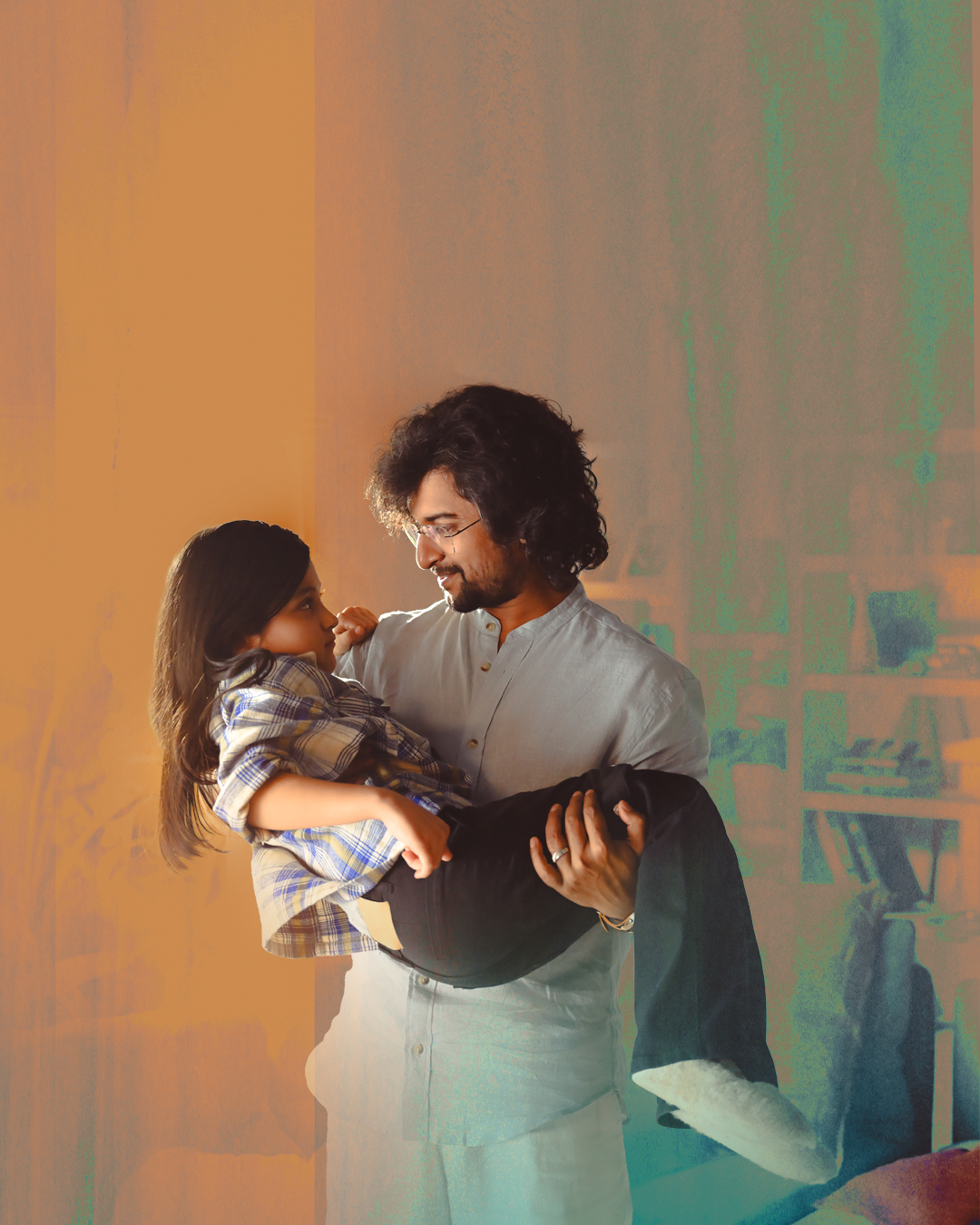 Superstar Mahesh Babu Launched 2nd Single Gaaju Bomma From Natural Star Nani, Shouryuv, Vyra Entertainments Hi Nanna
The first-time pairing of Natural Star Nani and the gorgeous Mrunal Thakur in the upcoming Pan India film Hi Nanna looked fresh and beautiful on screen. However, Hi Nanna is not a typical love story. The movie will depict a lovely, yet emotive journey of father-daughter. Baby Kiara Khanna played Nanis daughter in this Shouryuv debut directorial produced grandly by Mohan Cherukuri (CVM) and Dr Vijender Reddy Teegala on Vyra Entertainments.
As part of musical promotions, the makers released the films second single- Gaaju Bomma. Superstar Mahesh Babu did the honours of launching the song. From a father to his daughter, a song that will resonate with every dad, just like it did with me GaajuBomma! Best wishes to the team!! HiNanna , wrote Mahesh Babu.
Gaaju Bomma establishes a cute love shared by a father and his dear little girl. However, this song is not about how flawlessly the dad manages to get his little girl ready, but about his emotional attachment with her, being a single parent.
Hesham Abdul Wahab has landed the right notes for the perfect tune for a song this unique and standalone. He has also added emotions to the number, in his own voice. The song flows on violin, flute, acoustic, and bass guitars, making it one of the best soulful numbers in recent times. Anantha Sriram depicted the adoration of the father for his daughter with some beautiful lines. Nani and Kiara Khannas lovely chemistry beautified the visuals. Gaaju Bomma becomes an instant hit for its superb composition, singing, lyrics, and visuals.
The wholesome family entertainer has Sanu John Varughese ISC cranking the camera, while Praveen Anthony is the editor and Avinash Kolla is the production designer. Satish EVV is the executive producer.
Hi Nanna is scheduled for release in Telugu, Tamil, Kannada, Malayalam, and Hindi languages on December 21, this year.
Cast :
Nani, Mrunal Thakur, Baby Kiara Khanna
Technical Crew :
Director: Shouryuv
Producers: Mohan Cherukuri (CVM) and Dr Vijender Reddy Teegala
Banner: Vyra Entertainments
DOP: Sanu John Varughese ISC
Music Director: Hesham Abdul Wahab
Editor: Praveen Anthony