Mangalavaram Movie Tharun Bhaskar Special Song Launched
Published On: November 3, 2023 | Posted By:
ravindra
Mangalavaram Movie Tharun Bhaskar Special Song Launched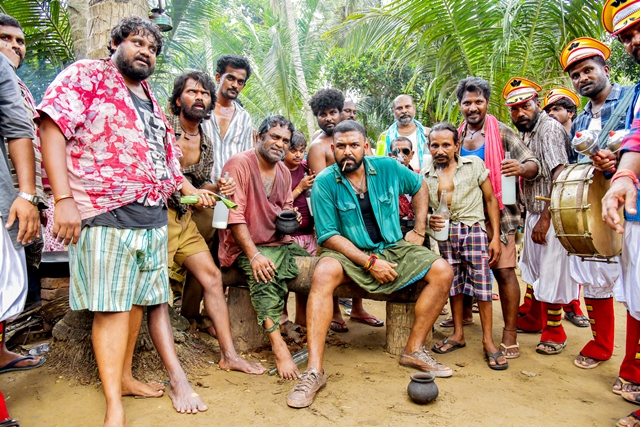 Tharun Bhasckers special song Appadappada Thaandra in Ajay Bhupathis movie Mangalavaaram out
This fun-filled song garners everyones love ahead of the films November 17th release
After the intriguing RX 100 and the focused Maha Samudram, super-talented director Ajay Bhupathi is all set to make us awestruck with Mangalavaaram. Swathi Reddy Gunupati and Suresh Varma of Mudhra Media Works and Bhupathis A Creative Works have produced this November 17th release. Its trailer was released recently. Young director Tharun Bhascker features in the movies special song. Titled Appadappada Thaandra.. Aavakaya Thaandra, the song is written by Ganesh A and sung by Rahul Sipliganj. Its lyrical video was released today.
Ajaneesh Loknaths tuning and Tharuns massy get-up are the key highlights of the fun-filled song. The song, at the conceptual level, is about gossiping and people doing idle talk in villages. Director Ajay Bhupathi brings those little stories to the audience in the form of this song. Those who grew up in our rural areas are well aware of the game whose name is this songs title.
Director Ajay Bhupathi said, Tharun Bhasckers performance in this song is something special. His mass get-up and dancing in a lungi are wow. This song was shot in a village in Konaseema. We shot it in different locations to reflect the rural atmosphere on screen. Our music director has done a great job. This song comes in a good context in the movie. The song will reveal the conversations between the people of the village and the situation in the village on the screen. Mangalavaaram is a different action thriller. A film of this sort has never been made on the Indian screen.
Producers Swathi Reddy and Suresh Varma expressed their delight over the films trailer and the previously unveiled songs becoming a hit. They hope that the latest song will also be a chartbuster.
Cast:
Payal Rajput, Shritej, Ajmal Amir, Chaitanya Krishna, Ajay Ghosh, Laxman and others.
Crew:
Story, Screenplay, Direction: Ajay Bhupathi.
Cinematographer: Dasaradhi Sivendra
Music Director: B Ajaneesh Loknath
Editor: Gullapalli Madhav Kumar