Ramanna Youth Movie Trailer Launched
Published On: September 8, 2023 | Posted By:
ravindra
Ramanna Youth Movie Trailer Launched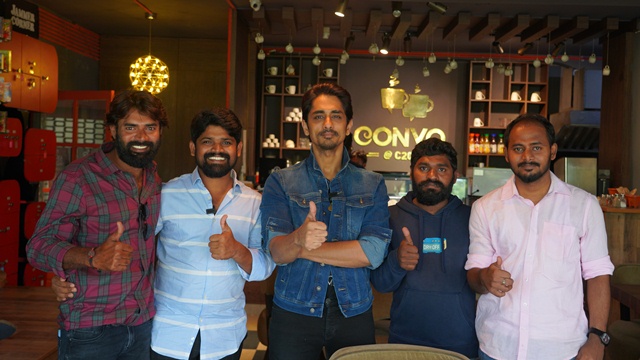 Ramanna Youth Trailer launched by Hero Siddharth, film releasing on September 15th
The movie Ramanna Youth is directed by talented young actor Abhai Naveen as the hero. The film is being produced as an entertaining political drama by Fire Fly Arts. The movie Ramanna Youth is getting ready for release on 15th of this month. Hero Siddharth recently released the trailer of this film. Hero Siddharth said that the trailer of the movie Ramanna Youth made in the village backdrop is good. Best wishes to the movie team. On this occasion,
Hero Siddharth said Im happy to release the trailer of Ramanna Youth. Abhai Naveen is one of favourite young actor. He is one of the hard working actors who wants prove himself and showcase the beauty of rural areas. After watching the trailer, it doesnt feel like its his first directorial. The filmmaking, performances, writing everything looks phenomenal. This movie is coming to theaters next week. Ramanna Youth should win in theater as well. I will see this movie in the theater. I want to see you. Because I came into the industry at such a young age. Requesting to support such young talent.
Hero and director Abhai Naveen said Thanks to hero Siddharth for releasing the trailer of our movie. The movie impressively shows how the efforts of a young man named Raju to become a political leader in a village changed his life. It is a political entertainer set in a village backdrop. We are bringing the movie Ramanna Youth to you on 15th of this month. We hope you like the movie as much as the trailer. Said.
Actors :
Abhai Naveen, Anil Geela, Srikanth Iyyengar, Thagubotu Ramesh, Rohini Jabardast, Yadamma Raju, Taxiwala Vishnu, Amulya Reddy, Kommidi Vishweshwar Reddy, Jagan Yogiraju, Bunny Abhiran, Manya Bhaskar, Venu Polasani and others.
Technicians:
Editor – Rupak Ronaldson, Abhay Naveen
Music – Kamran
Cinematography – Fahad Abdul Majeed
Written and Directed by – Abhay Naveen