The Trial Movie Trailer Launched
Published On: November 20, 2023 | Posted By:
ivs
The Trial Movie Trailer Launched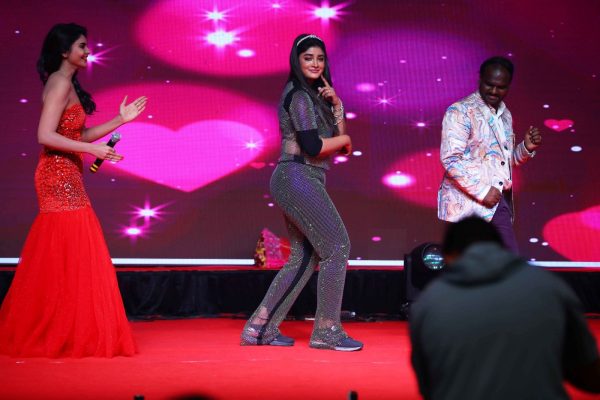 "The Trial" trailer launched by hero Sree Vishnu, grand release in theaters on November 24th*
The upcoming film "The Trial" starring Spandana Palli, Yug Ram and Vamsi Kotu in lead roles. This movie is jointly produced by SS Films and Common Man Productions. The film "The Trial" was helmed by director Ram Ganni as Tollywood's first interrogative film.
Produced by Smriti Sagi and Srinivasa Naidu Killada, the film is co produced by Sudarshan Reddy. "The Trial" is going to give the audience a new cinematic experience with a complete interrogative story that's never seen on the Telugu screen. The film releasing grandly in theaters on 24th of this month. Hero Sree Vishnu released the trailer of the film today. On this occasion,
Hero Sree Vishnu said – I saw the trailer of the movie "The Trial" and it looks very interesting and engaging. This is a thriller genre movie and the trailer shows that director Ram has handled the story well. The movie is hitting theaters on 24th of this month. Hope you all like "The Trial". I wish this movie will bring good name to the entire team. My best wishes to the team of "The Trial".
"The Trial" trailer introduces circle Inspector Mrs Roopa and her husband Ajay, who are a newly married couple. One day when these two are enjoying in a private party, Ajay slips and falls from the top of the building and dies. The police will start an investigation. The investigating officer suspects Roopa of killing her husband and filming it as a suicide. He interrogates her and Roopa insists that her husband committed suicide. Ajay Murdered or it is just an accident? Or Suicide?. The movie team of "The Trial" hopes that the curiosity generated by the trailer will attract the audience to the theatres.
Actors – Spandana Palli, Yug Ram, Vamsi Kotu, etc
Technical team
Cinematography – Shrie Saikumar Dara
Editor – Srikanth Patnaik. R
Music – Saravana Vasudevan
Banners – SS Films, Common Man Productions
PRO – GSK Media
Co Producer – Sudarshan Reddy
Producers – Smriti Sagi, Srinivasa Naidu Killada
Story Screenplay Direction – Ram Ganni