My Name is Shruthi Movie Review
My Name is Shruthi Movie Review
Emotional Engagement Emoji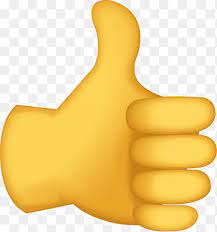 "My Name is Shruthi" is a Telugu thriller film written and directed by Srinivas Omkar and produced by Burugu Ramya Prabhakar under Vaisharvi Arts. The movie features Hansika in the main role, with Murali Sharma, Prema, Pooja Ramachandran, Aadukalam Naren, Dayanand Reddy, Raja Ravindran, and other notable actors in supporting roles. Cinematography is by Kishore Boyidapu, music by Mark K. Robin, and editing by Chota K Prasad. Since the trailer release, audience expectations have soared due to its innovative concept. Let's see if the film lives up to these expectations.
Story:
In Hyderabad, Shruthi, played by Hansika Motwani, works at an ad agency. A surprising incident in her apartment leads to police questioning. As they investigate, mysteries tied to MLA Gurumurthy (Aadukalam Naren) emerge. The narrative unfolds like a captivating dance, revealing unexpected twists in Shruthi's life. Secrets surface and Hansika's character faces challenges, steering the story toward resolution.
Analysis:
In his directorial debut, Srinivas Omkar weaves an intriguing tale about the medical world in "My Name is Shruti." The narrative begins strongly, delving into skin grafting, but loses some momentum with the introduction of more characters. The second half picks up speed, maintaining interest until the end. While the non-linear storytelling in the first half may confuse some viewers, a few adjustments could have enhanced the overall experience. Considering it's Omkar's first film, he demonstrates commendable effort.
Hansika Motwani impresses, conveying a range of emotions effectively. She addresses significant issues in the movie, supported by a strong performance from Praveen in a unique role. Aadukalam Naren and Raja Ravindra convincingly portray their political characters.
Murali Sharma, as a police officer, effectively conveys emotions, and Pooja Ramachandran leaves a lasting impression. Others in the cast contribute effectively. While the editing could be improved in the first half for a smoother flow, Mark K Robin's music significantly enhances the movie. Cinematographers Kishore Boyidapu and Durga Kishore Kumar present visually appealing scenes, showcasing the effort invested in making a compelling film.
Highs:
 Innovative movie concept
 Hansika's performance
 Twists in the second half
Lows:
 Pacing issues in the second half
 Emotional portrayal
 Imperfect establishment of key points
Technical Aspects:
Director Srinivas Omkar skillfully manages the film, but more consistent attention to the first half, akin to the latter section, could have improved the overall impact. Editing, particularly in the latter portion, could benefit from enhancement. The cinematography meets basic expectations, and the production values maintain a reasonable standard. Mark K Robin's musical score effectively creates a suspenseful ambiance throughout the film.
Verdict:
"My Name Is Shruthi" delivers a suspenseful experience with thrilling moments. Hansika Motwani's satisfactory performance and the second half's unexpected twists are highlights. However, a less compelling storyline and a sluggish first half are drawbacks. For thriller enthusiasts, the movie is worth considering for a weekend watch.
Movie Title: My Name Is Shruthi
Banner: Vaisharvi Arts
Release Date: 17-11-2023
Censor Rating: "U/A"
Cast: Murli sharma, Hansika, Motwani, V.Jayaprakash,Prema, Aadukalam Naren
Director: Srinivas Omkar
Music: Mark K Robin
Cinematography: Kishore Boyidapu
Editor: Chota K. Prasad
Producers: Burugu Ramya Prabhakar
Nizam Distributor: Sri Vijaya Films
Runtime: 130 minutes