Pindam Movie Release on 15th December
Published On: November 20, 2023 | Posted By:
ivs
Pindam Movie Release on 15th December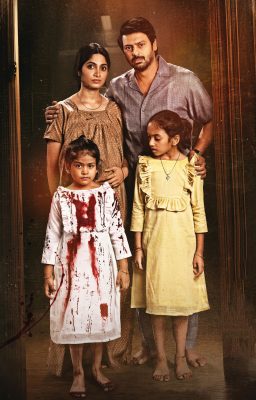 'Pindam' has completed Censor formalities
Censor board members were thrilled to see the film 'Pindam'
The pre-release event for the film will be held on December 7
Release Date 15th December
Horror-genre films always create good interest among the audience, but we rarely get to witness true horror films. While in some films, the horror dose is overpowered by romance, in others, it is dominated by comedy. Without deviating from the essence of the film, an original horror film is coming to impress the Telugu audience with the aim of giving them a thriller experience.
The popular actor Sriram and Khushi Ravi starrer movie 'Pindam', with the tagline 'The Scariest Film', is helmed by debutant Saikiran Daida. Produced by Yashwanth Daggumati under the Kalaahi Media banner, 'Pindam' will release in theaters on December 15.
The movie has finished its censorship formalities recently.
Censor members were thrilled to see this movie. They said that they have not seen a horror movie that has scared them to this extent in recent times. From start to finish, the movie was praised for creating a wonderful suspense element.
Meanwhile, 'Pindam's' pre-release event will be held in Hyderabad on December 7. Along with the film's cast and crew, many celebrities from the film industry are going to attend this event. The film's team is planning to make this celebration interesting with a different theme to give a new feeling befitting the movie.
'Pindam', which is a much-awaited horror film, will be released on December 15 worldwide.
Aiming to scare the audience, 'Pindam' is a complete horror film. The team behind the film says that Tollywood has never seen such a scary film and that they cannot watch this film all alone. The screenplay will be the highlight of this film.
The movie, which has story by Saikiran Daida and Kavi Siddhartha, also stars Eeshwari Rao, Avasarala Srinivas, and Ravi Verma, among others, in key roles.
While Satish Manohar is the DoP, Pindam has music by Krishna Sourabh Surampalli. It has editing by Sirish Prasad and fights by Joshua.