Hi Nanna Movie Teaser Release On 15th October
Published On: October 12, 2023 | Posted By:
ravindra
Hi Nanna Movie Teaser Release On 15th October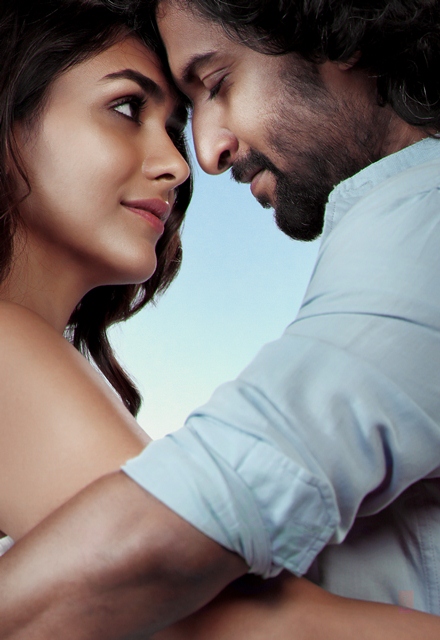 Natural Star Nani, Shouryuv, Vyra Entertainments Hi Nanna Teaser On October 15th
Natural Star Nani is going to enthrall movie buffs in a wholesome, yet unique family entertainer Hi Nanna. While the glimpse of this Pan India film was received well across the country, the first two songs unfolded two different aspects- love and father-daughter bonding. They have now come up with an update on the films teaser.
The teaser of Hi Nanna will be released this week on October 15th. The teaser poster shows the dreamy chemistry of the lead pair- Nani and Mrunal Thakur. As the team didnt disclose the core point of the movie yet, cine-goers are waiting eagerly for the teaser which they expect will give some clarity about the storyline.
The directorial debut of Shouryuv stars Mrunal Thakur playing the female lead, while Baby Kiara Khanna will be seen as Nanis daughter. The movie is produced on a large scale by Mohan Cherukuri (CVM) and Dr Vijender Reddy Teegala on Vyra Entertainments.
Hesham Abdul Wahab scores the music, while Sanu John Varughese ISC is the cinematographer. Praveen Anthony is the editor and Avinash Kolla is the production designer. Satish EVV is the executive producer.
Hi Nanna is planned for release in Telugu, Tamil, Kannada, Malayalam, and Hindi languages on December 21, this year.
Cast :  
Nani, Mrunal Thakur, Baby Kiara Khanna
Technical Crew :
Director: Shouryuv
Producers: Mohan Cherukuri (CVM) and Dr Vijender Reddy Teegala
Banner: Vyra Entertainments
DOP: Sanu John Varughese ISC
Music Director: Hesham Abdul Wahab
Editor: Praveen Anthony