Japan movie review

Emotional Engagement Emoji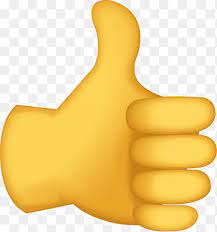 Japan is a Tamil language heist action comedy film written and directed by Raju Murugan and bankrolled by S.R. Prakash Babu and S.R. Prabhu under Dream Warrior Pictures. The film starring Karthi, Anu Emmanuel in lead roles and Sunil, S.D. Vijay Milton and K.S. Ravikumar in supporting roles. This is a significant milestone for Karthi as his 25th film.
Story –
The notorious thief Japan (Karthi) is suspected by the police after a significant gold heist causes a jewelry store in Hyderabad to lose Rs. 200 crores. Urging a swift resolution, the Home Minister (KS Ravi Kumar) gets involved. Despite being cornered by the police, Japan maintains his innocence, insisting he didn't commit the crime. The main part of the movie unfolds the mystery, revealing the real culprit, and showcasing Japan's next moves.
Analysis –
Karthi's movie Japan, which revolves around a money heist, kicks off with an interesting storytelling approach and it's engaging as well for those few minutes. The introduction of Karthi brings a mix of action, humor, and confusion to the audience, creating an engaging atmosphere. However, as the story unfolds, it faces challenges, especially during the investigation part, where Karthi's character takes a backseat, and other supporting characters steal the spotlight.
The storytelling loses its direction with a series of dull scenes and it feels dull in the entire first half except for some scenes which are countable, only to pick up momentum before the interval. The interval twist sparks curiosity, carrying it into the second half, which becomes more thrilling, and Karthi's presence is an added advantage for those scenes. Karthi takes charge again, elevating the story. However, towards the end, there's another slow pace but it is engaging for some countable moments which are filled with intense emotions. Karthi's characterization is an asset for the film but the director didn't use it well.
The dialogues are satisfactory, providing some comic relief especially the one-liners by Karthi. Yet, Philomin Raj's editing needs improvement, causing pacing problems. On a positive note, Ravi Varman's cinematography is good enough, giving a retro touch to Karthi's character and using colors and camera angles effectively.
In the music department, GV Prakash Kumar's songs might not connect well with the audience, but the background score adds positively to the impact of the second half. Dream Warrior Productions deserves praise for their commendable production values.
Highs –
Karthi's characterization
One-liners
Cinematography
Mother sentiment scenes
Lows –
The entire first half except for a few scenes
Slow pace
Didn't establish the characters well
Screenplay
Weak storyline
Technical Aspects –
Raju Murugan disappoints in effectively utilizing Karthi's acting talents, showing shortcomings both as a director and writer. On a positive note, GV Prakash Kumar's music stands out. The VFX is average and could've done better. The cinematography and production values are good, the editing needs improvement.
Verdict –
On the whole, Karthi's Japan is a passable one for this Diwali. Apart from a few scenes, Karthi's witty dialogues and mother sentiment scenes nothing stands out in the entire movie. Throw a watch only if you're free.
Movie Title: Japan
Banner: Dream Warrior Pictures
Release Date: 10-11-2023
Censor Rating: "U/A"
Cast: Starring Karthi, Anu Emmanuel, Sunil, Vijay Milton
Director : Rajumurugan
Music: GV Prakash Kumar
Cinematography: S. Ravi Varman
Editor: Philomin Raj
Producers: S R Prakash Babu, S R Prabu
Nizam Distributor: Global Cinemas LLP
Runtime: 156 minutes